---
Hello All!

This rp is loosely based on Downton Abbey, Same era and location, just a different house and family.

It will start the same as Downton, in April of 1912, just after the sinking of the Titanic.

At the moment, the house is full of empty, and available characters. And Godmodding will be allowed on any of those that are unclaimed. But once they ARE claimed, that character belongs SOLELY to the person who claimed them.

So, like the Edwardian times, this rp has a bit more structure and a couple rules, but mostly its free to have fun!

Can't wait to see where this goes!!!

Character form

Name:

Position in the house:

Age:

Appearance:

Personality:

(If you have a picture do post it!)

Empty Characters

[list=]Lord Henry Maxwell
Any other Maxwell Children, none are named at the moment. (Up to 3 more)
Housekeeper
Butler
Footmen
Housemaids
Scullery Maids and Hall Boys
Cook and kitchen maids
Chauffeur, Gardeners, grooms ect.
Any friends or guests of the Maxwells

More named characters may come along as the game goes on. Feel free to name them, or discuss them in the ooc.
[/list]

Claimed Characters.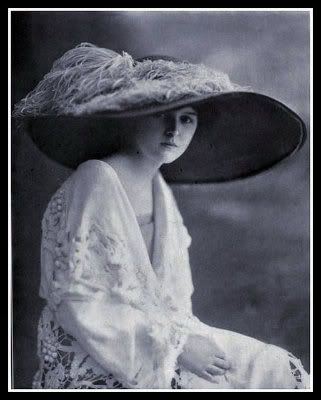 Name: Josephine (Josie) Maxwell

Position in the house: Youngest daughter of Lord Maxwell

Age: 17

Appearance:Tall and slender, Long mouse brown hair , blue eyes.

Personality: Mostly in developement, though, as most rich children, she's spoiled and selfish, though not mean. She just expects to get what she wants.

Played by: Nenriel



*~~~~~~*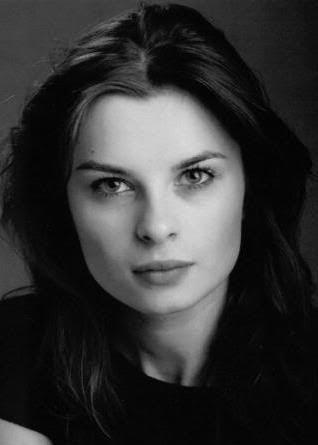 Name: Susan Maxwell (nicknamed Susie by her family and friends)

Position in the house: Eldest daughter of Lord Maxwell

Age: 21

Appearance: Rich brown hair, greenish-blue eyes and fair skin
http://image.wetpaint.com/image/1/67MyS ... /GW318H445

Personality: Susan has a sensible, level head on her shoulders and a strong, unshakeable sense of responsibility towards both her family and the house. In many ways, since her mother's death, she has been the glue which holds the family together. She is fully dedicated to the running of the house, which she sees as nothing less than her duty. In her spare time, she is fond of painting landscapes of the Lamford parkland, and enjoys reading poetry. Something else to be noted is that Susan is considered quite a beautiful girl, and receives some considerable admiration from gentlemen. However, she would absolutely never indulge in a flirtation with any man; such a thing would be both scandalous and frivolous in her eyes. She expects that her father will arrange a very fine marriage for her one day soon - naturally one that is advantageous to the good name of the family. This being such, she is mindful of keeping a flawless reputation of virtue and good manners.



*~~~~~~*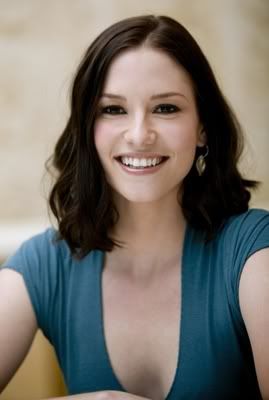 Name:Olivia Scott (goes by the name of Liv)
Position in the house: Lady's maid
Age: 23
Appearance: Long, brown hair, usually worn in a braid or bun, dark eyes

Personality: Liv is very cheerful and people like to be around her. Although she is intelligent and has the right attitude, Liv doesn't have the means to achieve more than a position in the Lamford House. It's Liv's dream to see the world and all its beauties and she hopes that her job at Lamford is only a temporary one, until a new opportunity comes her way.

Played by: Will



*~~~~~~*






Name: Mark de Clare
Position in the house: Friend of the family
Age: 29
Appearance: Tall, blond wavy hair and blue eyes.

Personality: In development.
History: Mark is son of Lord de Clare, a very good friend of Lord Maxwell. He often came to Lamford House with his parents when he was a lad, but as he grew older he felt that he was much more interested in business and politics than the simple things of managing the estate or hunting. This greatly disappointed his father, who turned to his other son (Mark's younger brother David) to be his successor and favourite. Mark moved to London and met his parents only a few times over the next years. Lord and Lady de Clare were aboard of the RMS Titanic, which sank on the 15th of April. He then returned to the de Clare estate to manage his parents affairs with his brother.

Played by: Will



*~~~~~~*






Name: Raleigh Williams

Position in the house: Footman

Age: 20

Appearance: Light brown hair, grey eyes, tall and rather slender.
http://i50.tinypic.com/so2428.jpg

Personality: Having (for the time being) secured a position on the household staff, Raleigh's grown a bit lazy, always trying to get a job done with the least amount of effort. He's kind enough when the mood suits him, but he's also prone to sulking when things don't go his way. He tends to be rather idealistic, so he doesn't react particularly well in stressful situations.

Played by: Shadowcat



*~~~~~~*




Are we ready?

Here we go!




The sun was just now fully shining on Lamford House, and already the great mansion was bustling. Servants were running to and fro to make sure that everything was open, lit, and in tip top order when the family arose.

Lord Maxwell's family had owned the house for centuries. No one really know how they had come into their money, there was a rumor that had something to do with King Richard and the Cruisades. They had nearly lost is because of some bad connections in france, but they jumped on with the railroads and had been secure ever since.

Now, the family dabbles in a bit of everything, Not only the railroad, but also textiles, Tea, and a few special projects that are close to Lord Maxwell's heart.

Lord Maxwell is a tall willowy man with a dark beard, which was beginning to show a few shades of grey. He's a no nonsense man of rather an old fashioned disposition. He has no patience whatsoever for the Sufferagettes, or the labour union.

The Lady of the house has long since passed away, and the running of the house has been left to his oldest daughter, Susan.

His youngest daughter, however, is allowed to do most anything she likes, which includes sleeping in. But this morning, 17 year old Josie Maxwell just can't seem to do it. Someone had left the curtains open and the bright morning sun was streaming into her bedroom. She squinted in the brightness and groaned. But, once she was awake there was no going back, she rolled over with a sigh and rang the bell. For the first time in weeks she would have breakfast with her family.

She rolled back over and shut her eyes to wait for the housemaid.