Orlando Bloom
Legolas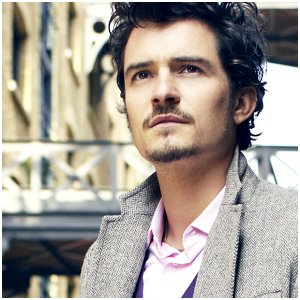 &nbsp&nbsp&nbsp&nbsp&nbsp

&nbsp&nbsp&nbsp&nbsp&nbsp


Full Name: Orlando Jonathan Blanchard Bloom
Birthplace: Canterbury, Kent, England
Birth Date: 13th January, 1977
Marital Status: He is married to Miranda Kerr

Trivia:


His mother, Sonia Constance Josephine was born in the British area of Kolkata, India


Is a fan of Manchester United football club


He originally auditioned for the role of Faramir in The Lord of the Rings: The Two Towers


He enjoys skydiving, bungee jumping, surfing and snowboarding


In 1993 he moves to London to follow a two year A-level course in Fine Arts at Hampstead College


After he appeared in Wilde (1997) he was offered more film roles but turned them down in order to stay in the theatre


He is allergic to peanut butter


He has broken his nose playing rugby, his left leg while riding a motorbike, right leg while skiing, wrist while snowboarding, and he has broken his back, finger, toe and has cracked his skull three times


He received a scholarship to train with the British American Drama Academy


When he was 4 years old, his father Harry died. He had been an important figure in anti-apartheid circles in South Africa. He had even worked alongside Nelson Mandela


Speak French


He has the "Fellowship" members tattoo, the number "9" in Elvish script, on his right forearm


He was raised in the Church of England but is now a practising Buddhist


For three years he attended the Guildhall School of Music and Drama


On 13th July 2009, his Hollywood home was broken into and $500,000 worth of goods was stolen, most were later retrieved


He was named after the 16th century composer Orlando Gibbons


He found his dog Sidi in Morocco while filming Kingdom of Heaven (2005)


He had an off and on relationship with actress Kate Bosworth between 2002-06


Studied at The King's School and at St. Edmund's School in Canterbury


He started dating Miranda Kerr in 2007. Their engagement was announced on 21st June 2010 and they were married on 22nd July in the same year


He achieved three A-levels for Art and Sculpture, Photography and Religious Studies, 8 O-levels, and a BA Honorary Drama degree from Guildhall


At 13, his mother told him that his biological father was actually his guardian and mothers partner, Colin Stone


His other tattoos include a sun on his torso, and on the insides of both upper arms, the quotes "you are my eagle with blue black wings, where have you been for so long? I was flying there over the mountains, where it was all silence". The text is taken from the move Dersu Uzala


On 13th July 2011, he was presented with an Honorary Degree from the University of Kent at Canterbury Cathedral


Suffered from dyslexia as a child


Has a sister, Samantha, who was born in 1975


His son, Flynn, was born on 6th January 2011 in Los Angeles. He weighed 9lbs 12 ounces


Days before he graduated from drama school, he heard that he had won the role of Legolas


His maternal grandparents were, Betty Constance Josephine Walker and Francis John Copeland. Francis was a physician and a surgeon


His favourite vegetable is spinach


On 12th October 2009, he was named as a UNICEF Goodwill Ambassador


His first job was as a clay trapper ay a pigeon shooting range when he was 13 years old


He is cousin to photographer Sebastian Copeland


Spent two years at the National Youth Theatre


He has a replica of the One Ring, which was given to him by a make-up artist. An inscription inside reads "to wherever it may lead"


His son's full name is Flynn Christopher Blanchard Copeland Bloom. The Christopher is in memory of a former boyfriend of Miranda's who died in a car crash when they both 15


While at drama school he fell three storeys from a roof terrace. He was told that he may never walk again, but after only twelve days in hospital, he was able to leave walking


His London home has been renovated to include solar panels and other environmentally friendly resources


Notable Projects:


The Three Musketeers (2011)
Pirates of the Caribbean: At World's End (2007)
Pirates of the Caribbean: Dead Man's Chest (2006)
Elizabethtown (2005)
Kingdom of Heaven (2005)
Troy (2004)
Pirates of the Caribbean: Curse of the Black Pearl (2003)
Ned Kelly (2003)
Black Hawk Down (2001)


Current Projects:


Zulu (2013)
Cities (2014)
The Hobbit: There and Back Again (2014)


Selected Awards:


2004: SAG Award Outstanding Performance by a Cast in a Motion Picture (The Lord of the Rings: The Return of the King)
2002: Empire Award Best Debut (The Lord of the Rings: The Fellowship of the Ring)

< <Back to cast biographies index