The One and Only EYE GAME (reloaded)!!!
Ok. You're probably wondering what in the world this is, so I'll tell you. A long time ago in a galaxy far far away, I had the idea that it would be fun to see if people could match the eyes of the LotR characters to the correct character. So I started cropping out the eyes (sounds gruesome, I know). And I finally finished! So here it is. It may take a while to load. And for your convenience guessing, I've provided blanks where you can write your answers down and then check them against the answer sheets. Hint: write down the character name, not number. I'm probably being very confusing right now, but hopefully as you scroll down you'll understand.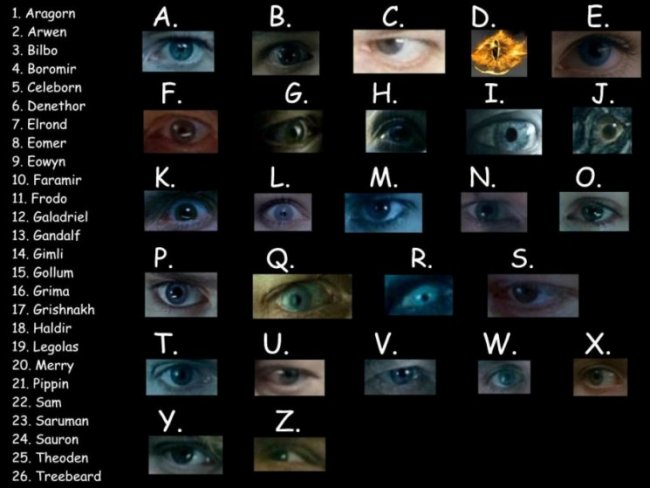 A.

B.

C.

D.

E.

F.

G.

H.

I.

J.

K.

L.

M.

N.

O.

P.

Q.

R.

S.

T.

U.

V.

W.

X.

Y.

Z.

Now, click here to view the answers (link will open new window).